Enter to win a $20 visa gift card by taking the challenge!
Check out our past Challenge winners!

Lorraine Venzor of Pete Mirich Elementary School in Gilcrest. Lives in Gilcrest, and has worked for the Weld County School District Re -1 for 16 years. What she does to stay healty: Eat Healthy Food, Exercise and enjoy Life. Healthy tips to others: it doesn't cost a lot to eat healthy! Favorite healthy snack: Peanut Butter and Celery. Healthy things she plans to do this spring: go out more, walk, exercise, eat healthy, be in touch with her body!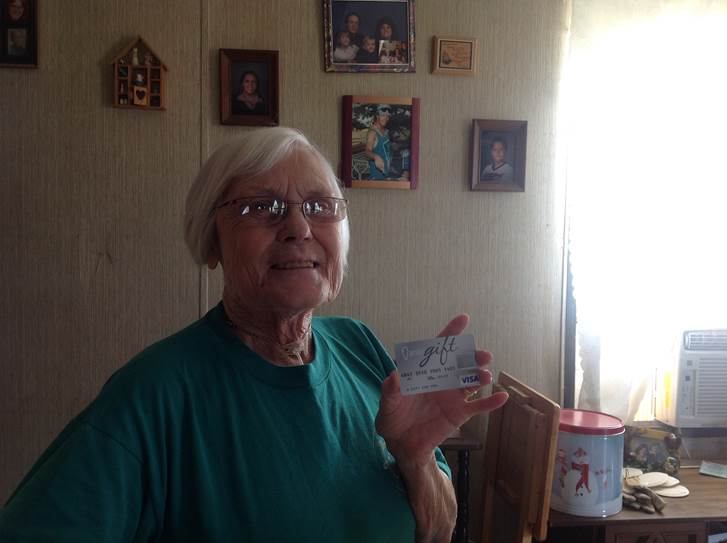 Vera Blodgett lives in Aristocrat Ranchettes She loves fresh fruit as a healthy snack: apples, bananas and strawberries are her favorite! Her exercises are walking and a breathing exercise which she calls pickle. Her breathing exercise (her pickle) is done twice a day and kept in the kitchen so it is not forgotten. Vera loves to watch the beautiful South Weld County Sunrise. She MakesTodayCount with her frequent trips to the library. She also has a summer bucket list, so important personal business won't be forgotten. Vera's daughter, Cindy, daily remembers to show her mom how much she is loved.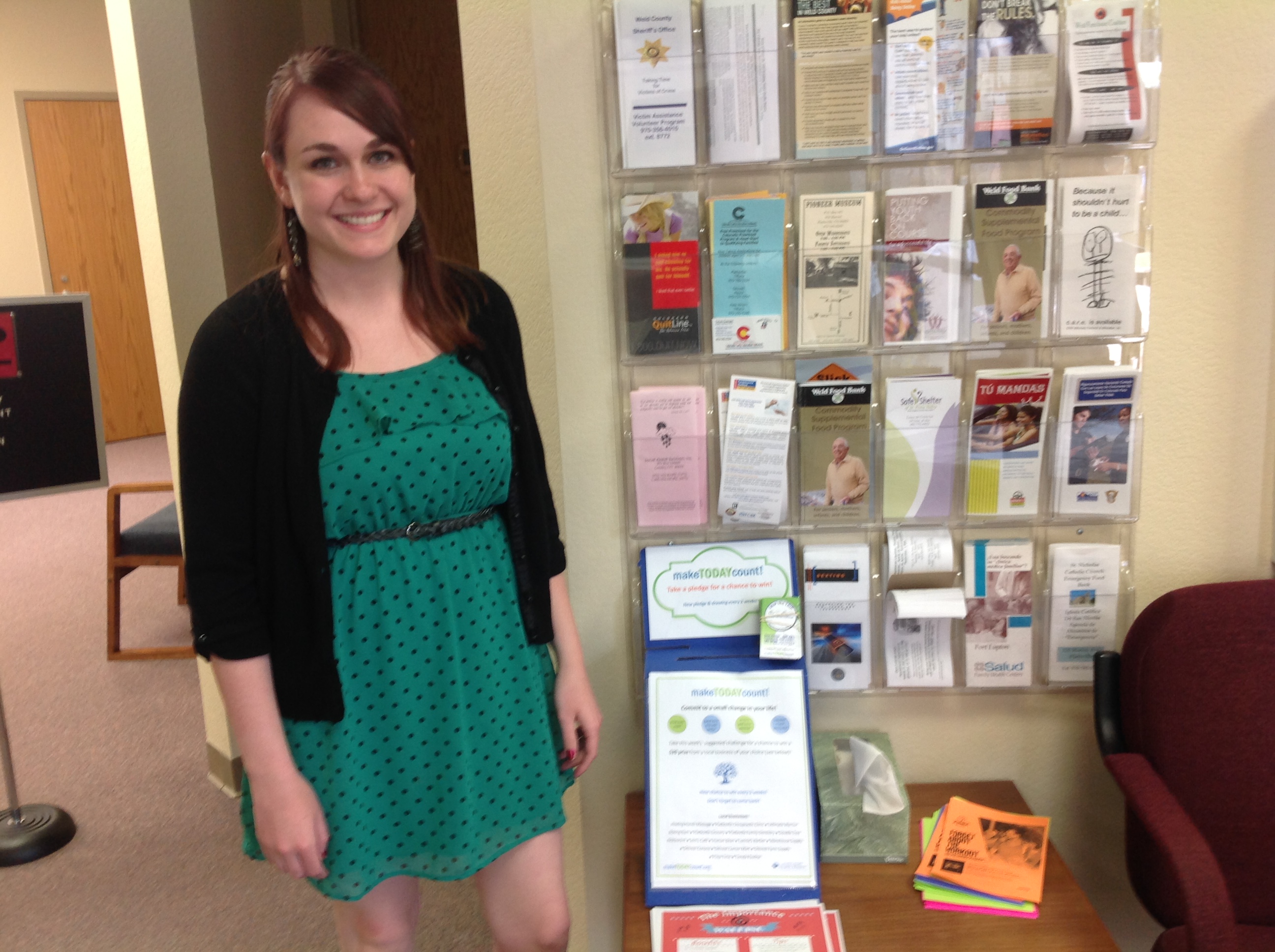 Devin Million is the Platteville Winner of the Healthy Snack Challenge! Devin lives in Greeley and has worked at Platteville Town Hall for about 2 years. She loves apples and peanut butter for a healthy snack. She recently got a gym membership and enjoys working out every night. Congratulations Devin! Way to Make Today Count!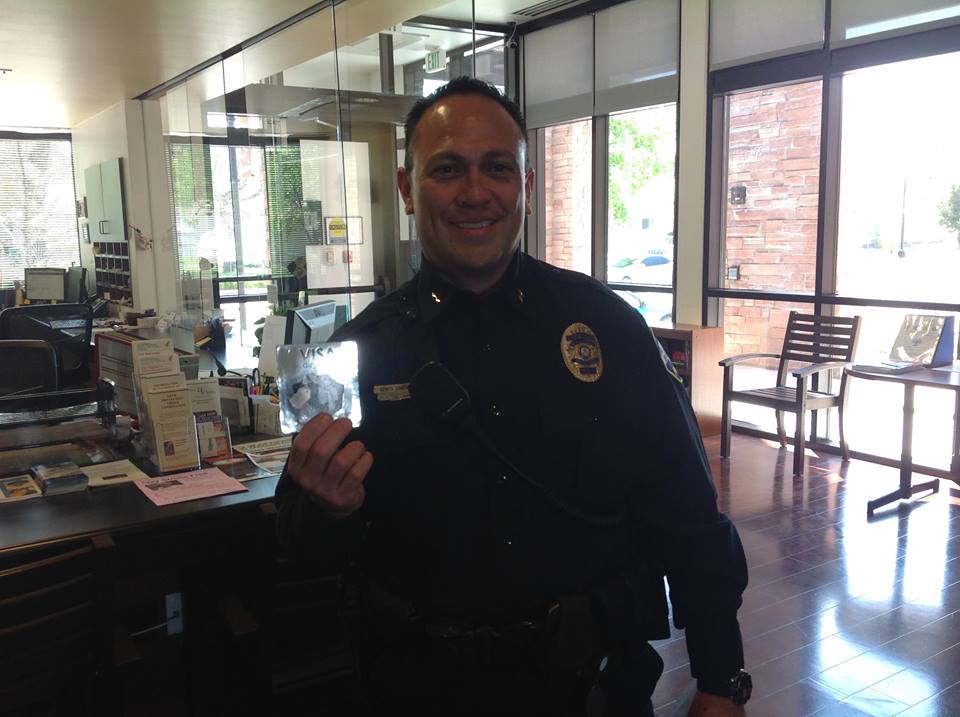 Benito Garcia is this week's winner of the Make TODAY Count! Challenge in Milliken. He is the Chief of Police of Milliken Police Department, where he has worked for 18 years. He has lived in Weld County for 40 years and stays healthy by working out daily with the P90X. His favorite healthy snack is celery.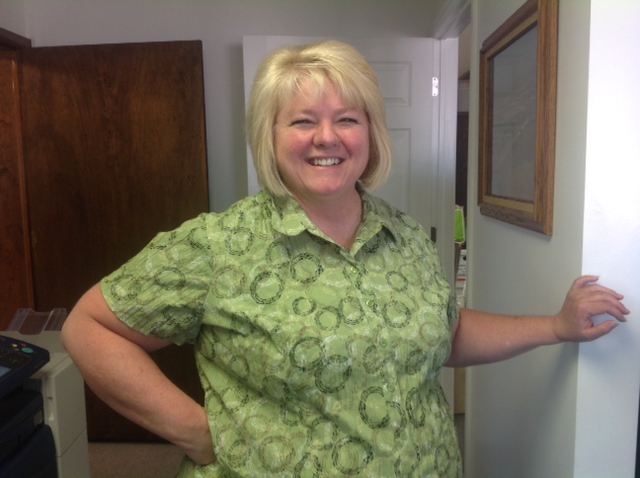 Gail Odenbaugh is last week's winner of the Make TODAY! Count challenge. Gail has worked as the Gilcrest Town Clerk and Treasurer for the past year and has lived in Weld County for 45 years! Gail stays healthy by always choosing water, and has two tips for others:
1. Drink a glass of water first whenever you think you're hungry.
2. If you're craving a carbonated beverage, try drinking seltzer water.
Congrats, Gail!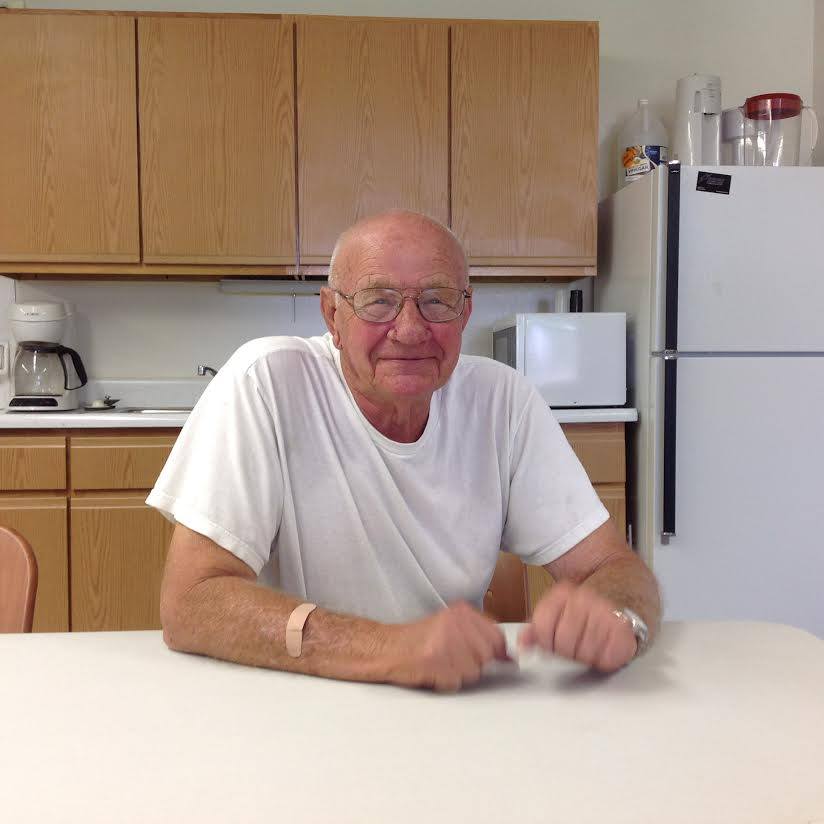 Jack is last week's winner of the Make TODAY Count Challenge. Jack lives in Fort Lupton, and is a veteran that served in the armed forces in both Cuba and Vietnam. His favorite healthy snacks are bananas and broccoli. He continues to stay healthy and active by walking two miles every day.
Way to go, Jack!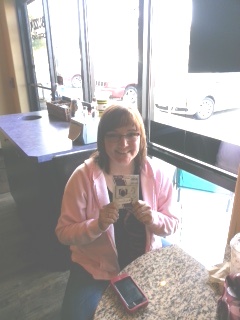 Denice Bosher is a stay at home mom and stays healthy by talking walks every day and drinking lots of water. She keeps her family healthy by always having an assortment of fresh fruits and vegetables available for quick, easy snacks. She also likes to sit and plan meals together as a family. Her advice to staying healthy is to always communicate your feelings to others.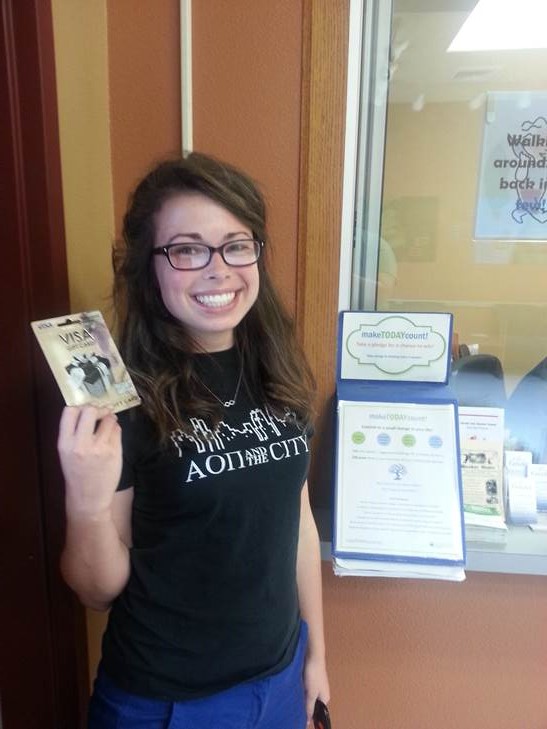 Jordan Williams is from Bend, Oregon and is a full time UNC student and a staff member at the Rodarte Center. To stay healthy, Jordan rides her exercise bike and buys healthy groceries. To de-stress, she takes walks every evening. She is currently working on a project to help raise money for a local community garden! Jordan's tip to others is to always eat a full and healthy breakfast.